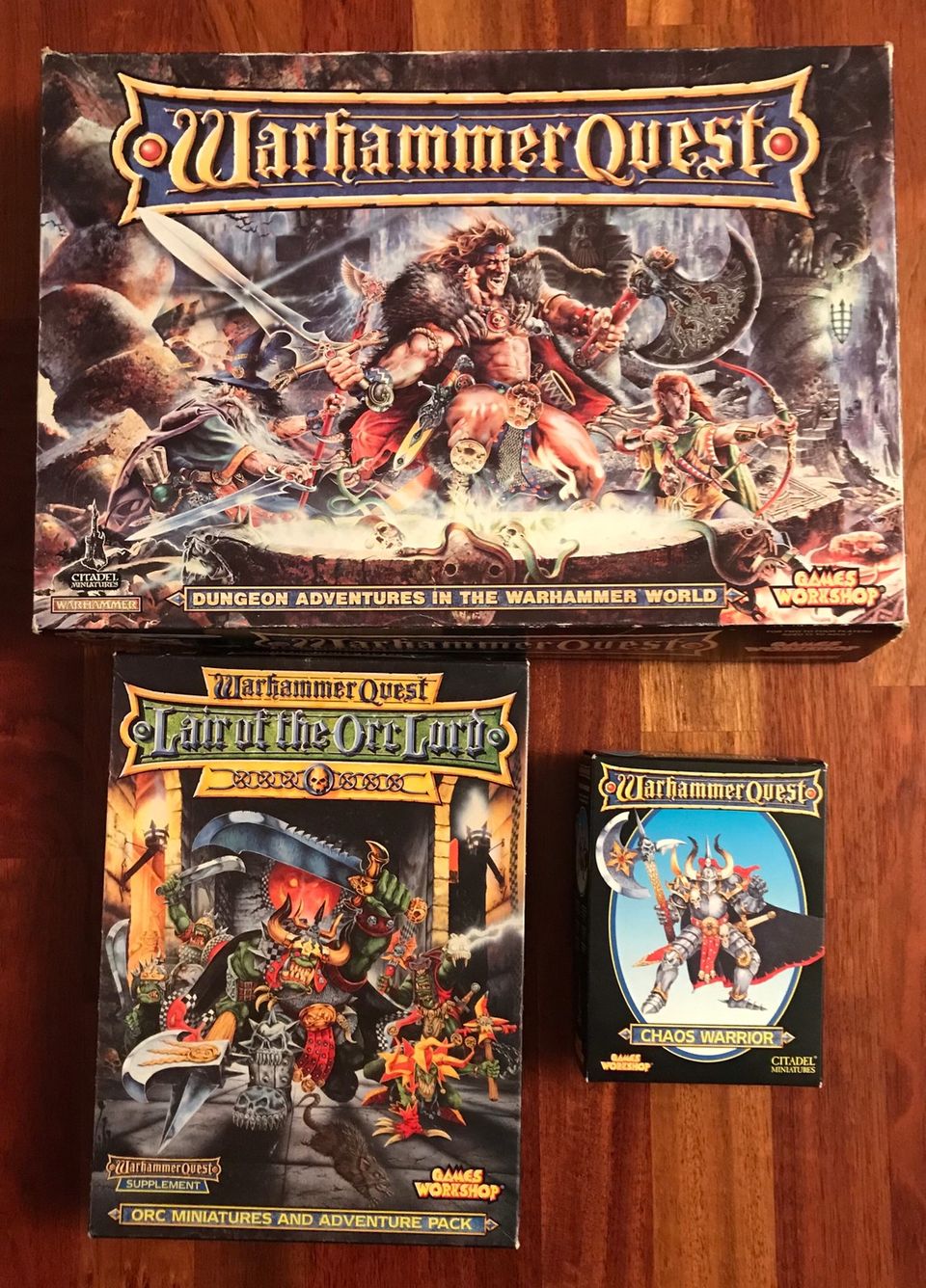 Link til Finn-annonse:
https://www.finn.no/bap/forsale/ad.html ... =161742115
Pris: 3499,-
Det ultimate dungeoncrawler-spillet hvor alle kan spille mot brettspillet, eller hvor en spiller kan ta rollen som Dungeon Master og kjøre spillet som et rollespill.
Spillet kan vokse med elementer fra Warhammer-universet. Her er det mange timer med underholdning!
I denne salgsannonsen får du med hovedspillet, samt utvidelsen «Lair of the Orc Lord» og karakteren «Chaos Warrior» samt en bonuskarakter.
I hovedspillet er det følgende mangler:
- 1 Minotaur
- 1 Goblin Spearman (får med 1 ekstra Goblin Archer)
I utvidelsespakken er det følgende mangler:
- Alle miniatyrene
Bonuskarakteren mangler det også en miniatyrmodell til.
Spillet selges kun samlet.