Tenkte å detaljere min bygging av en CD-hær, ettersom jeg allerede skriver på chaos-dwarfs.com er det lite jobb å koke pasta hit også.
Så langt har jeg konvertert en Hellcannon (nærmer seg ferdig), Deathshrieker (så godt som ferdig) og 2x magikere + BSB: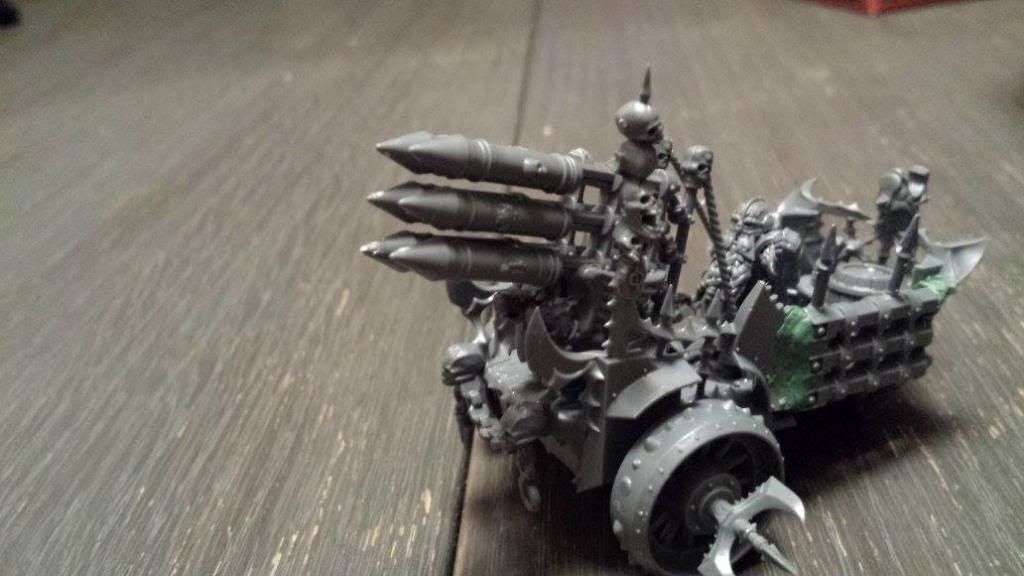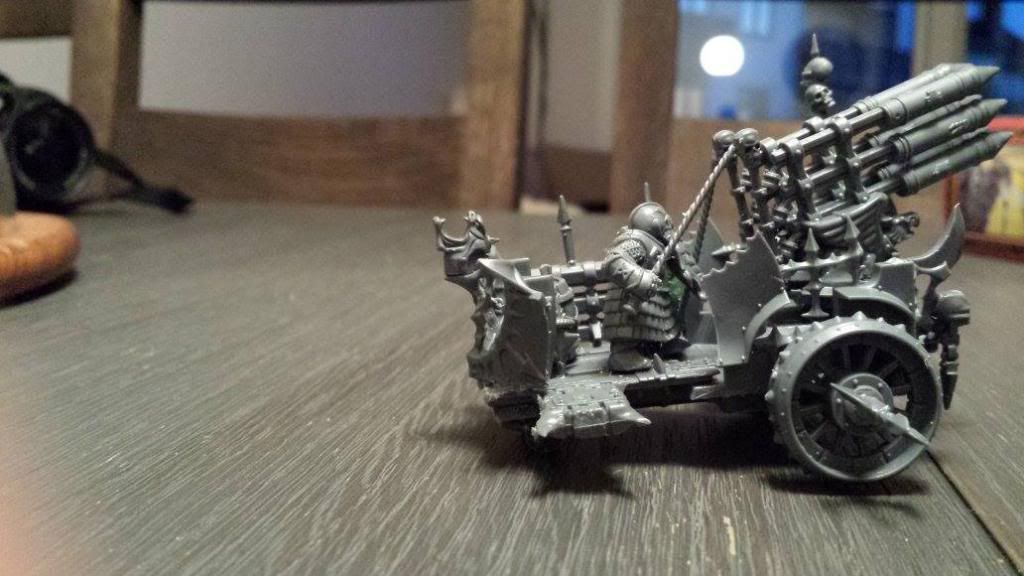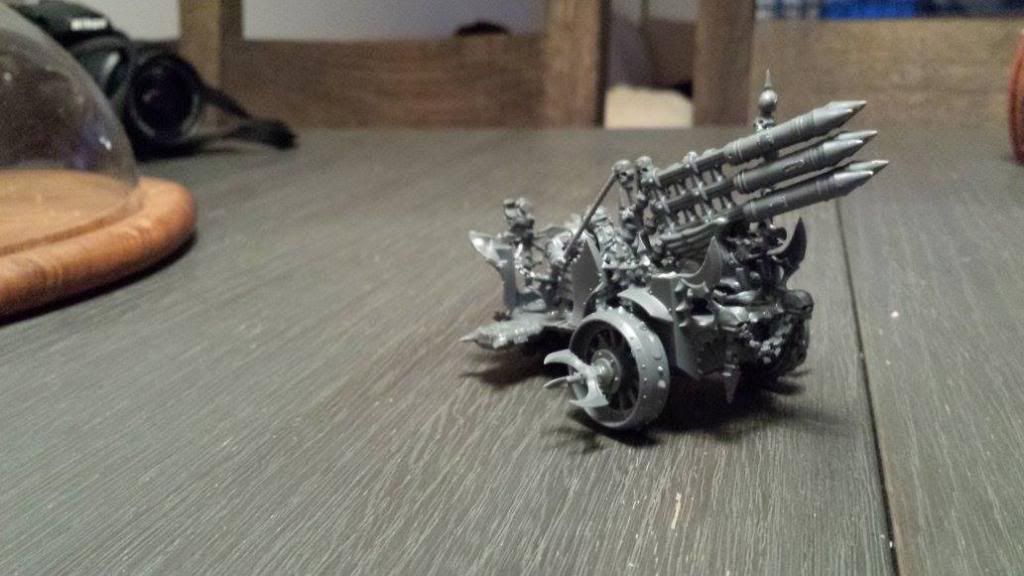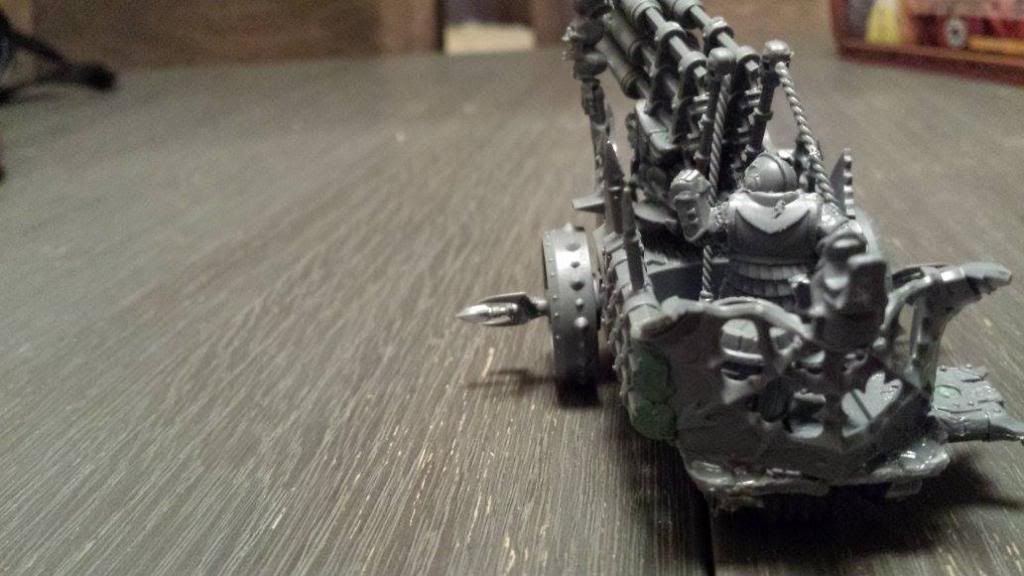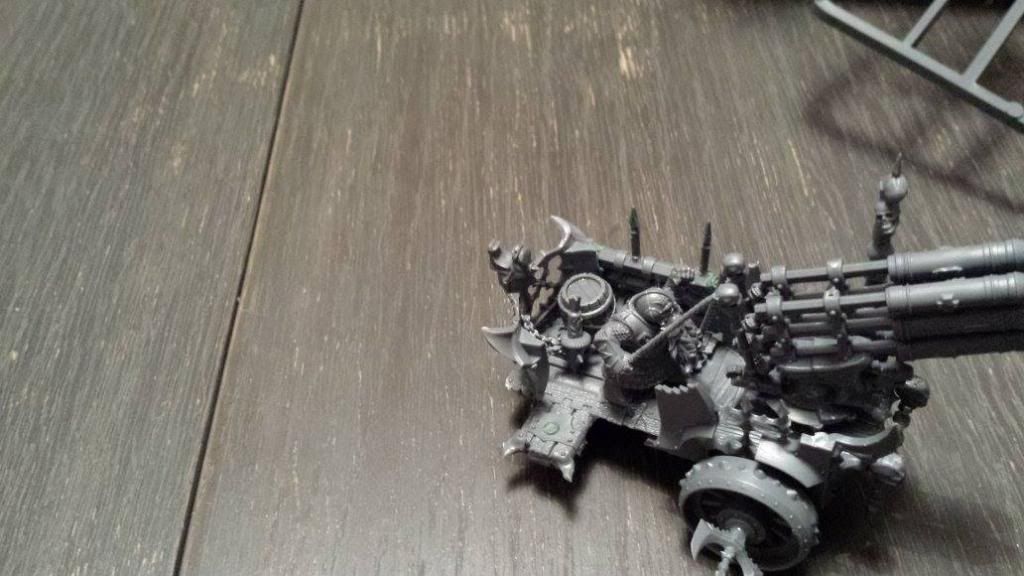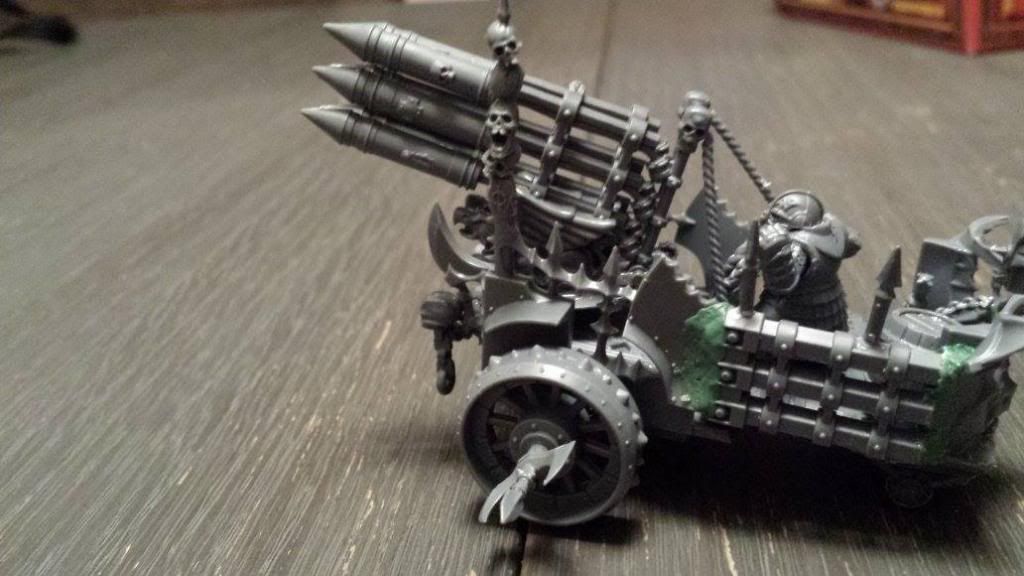 After I showed these pictures to some friends they adviced me to "chaosify" the crewman: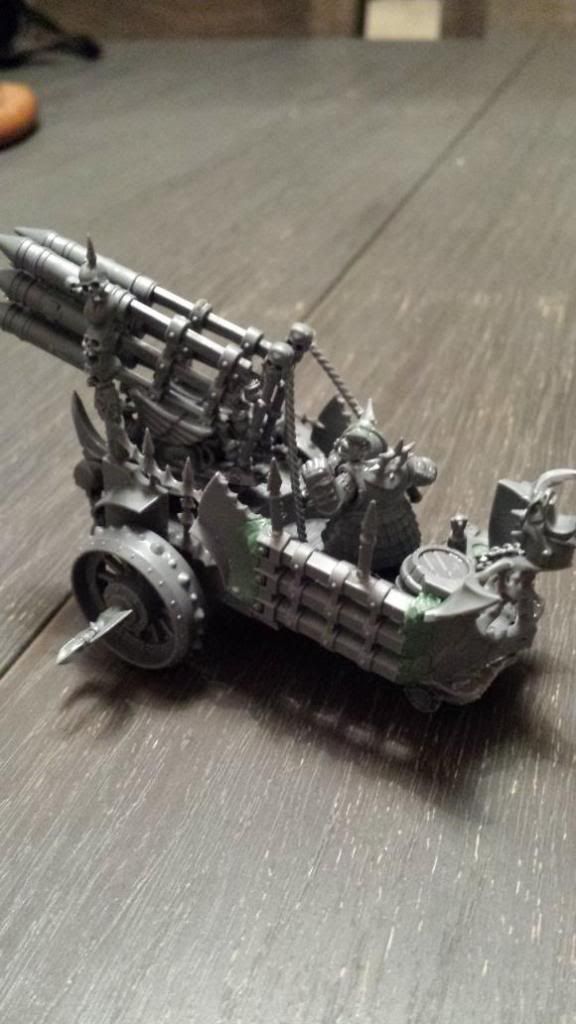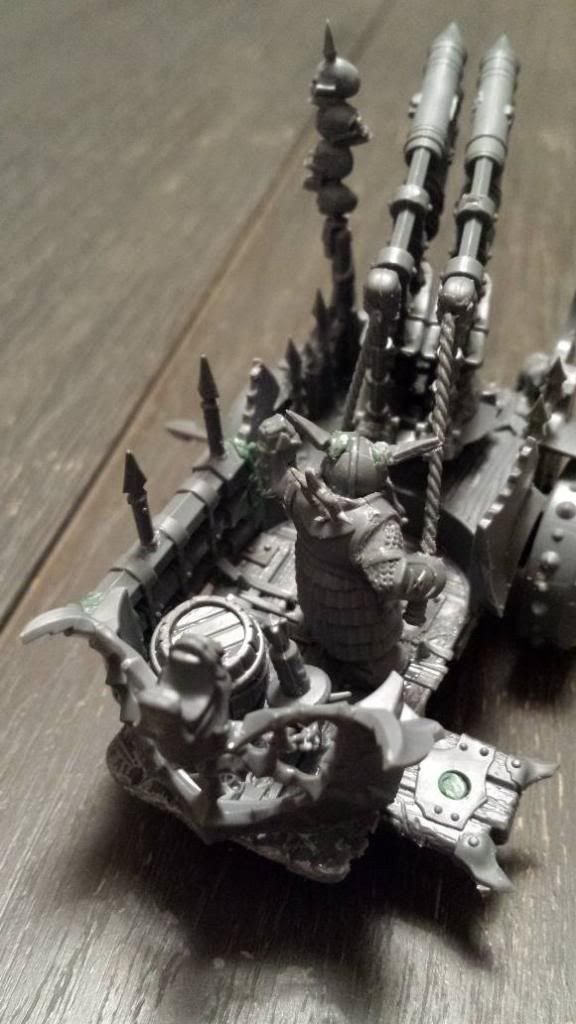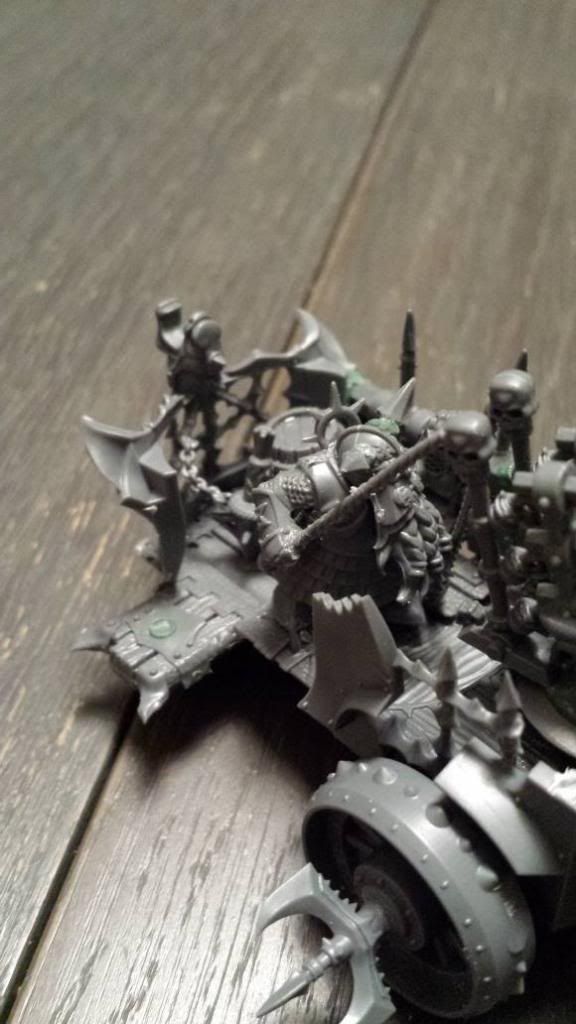 I wanted the Deathshrieker to not look like I simply put an Empire Rocket Battery on a Chaos Chariot. I feel that I accomplished this, but of course given the nature of these unique units one can easily see where the main parts are coming from. The platform behind the gun is the Ogre chariot, with the closed side being barrels from the Hellblaster. Bits have been added from the CSM Rhino sprue here and there to "spike it up" (also notice the chains with skulls on the front of the Deathshrieker) and the crewman was a mix of Dwarf sprues (same as the characters).
---
This afternoon I`ve been busy converting up the characters - my first look at the Dwarf kits. I have used a number of bits from both the Longbeards/Hammerers kit, Ironbreakers/Irondrakes kit, Ogre Ironblaster, Chaos Chariot and Chaos Space Marines Rhino
I`m quite happy with how they turned out and think that the paint job will really bring out the look and feel I`m going for with this army. For the rank and file infantry I intend to use Dark Elf Executioner heads. I think they`ll look awesome on the Dwarf bodies to represent CD and their relatively faceless expression will make these characters stand out so much more.
Ok, so before the pictures - some explanations: The guy on the left is the Daemonsmith. I gave him a dynamic stance and a rather unique weapon to act as his Ensorcelled Weapon. The guy on the middle is the Sorcerer Prophet. I originally experimented with a Chaos Warrior head, but it`s simply too big for the rest of the model. I modelled fire on both of his arms as I see fitting for such a Lord of Hashut. Lastly, the BSB on the right is fairly plain: most of his bits are from the Dwarf sprues with the exception of the banner and the spike on his neck.
Hellcannon in the background for scale purposes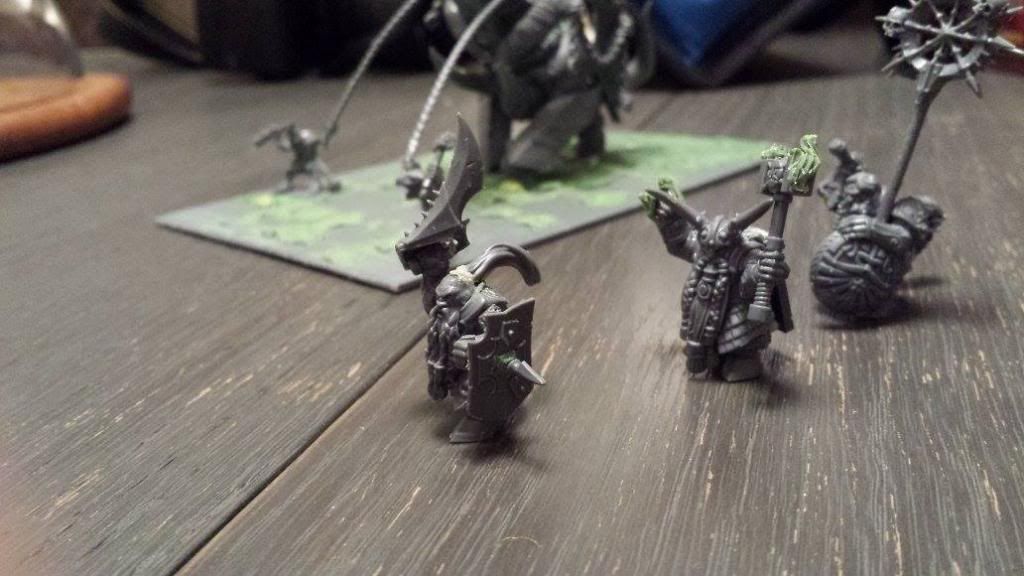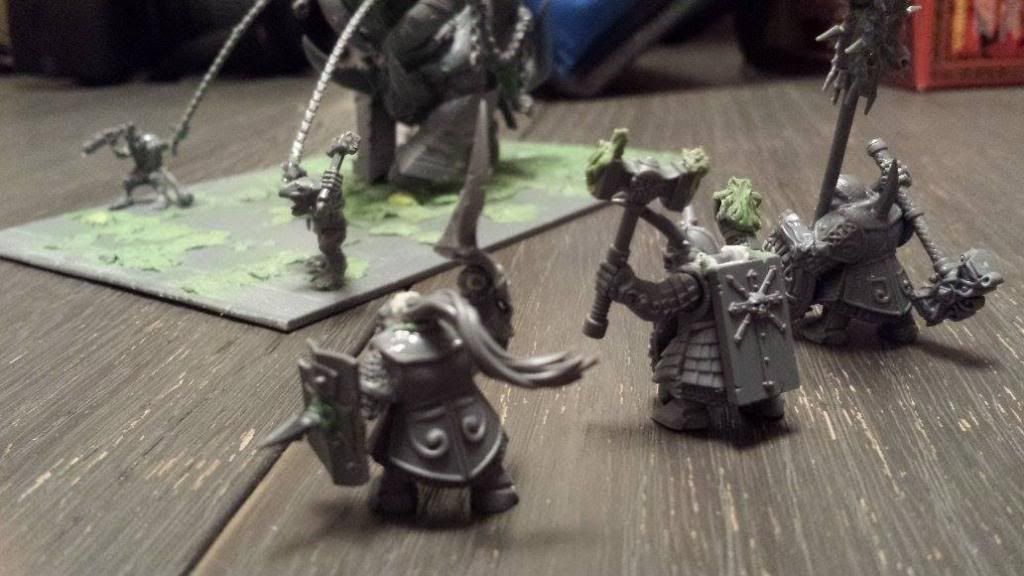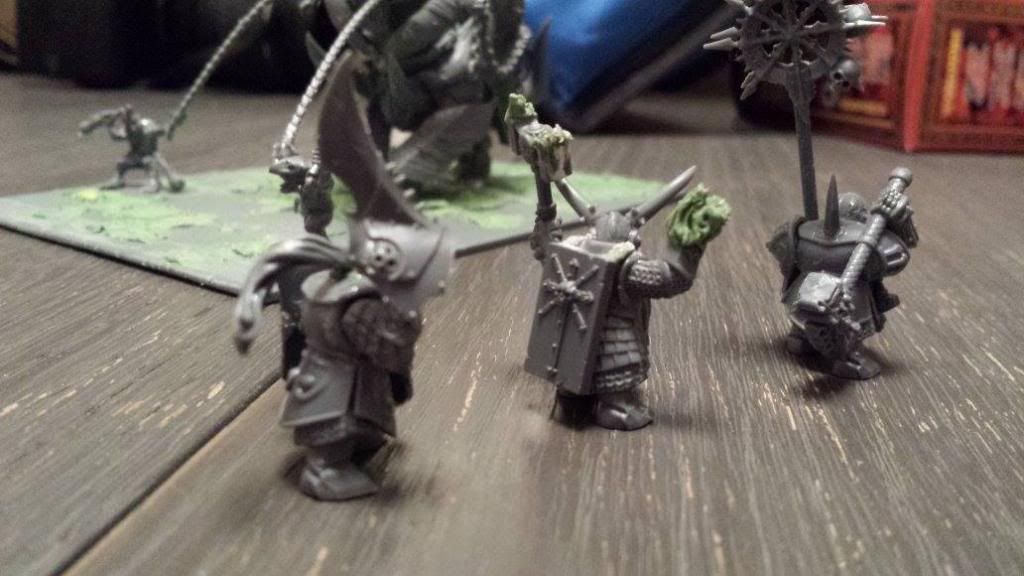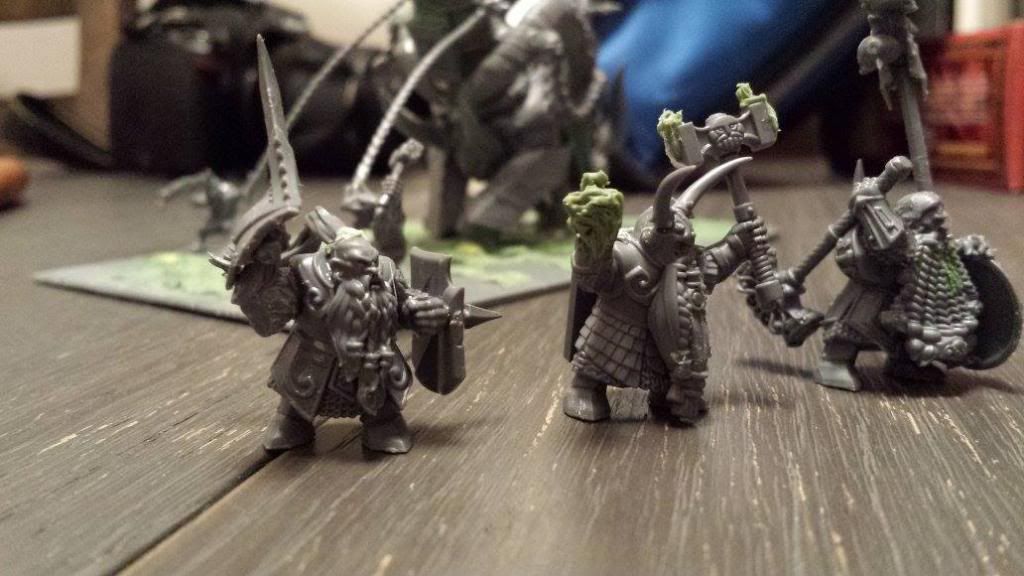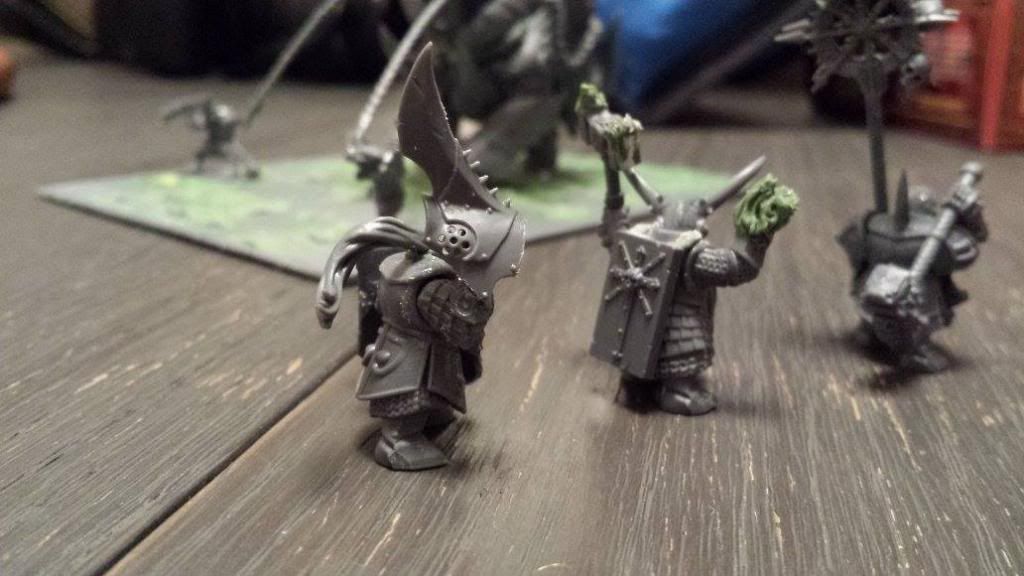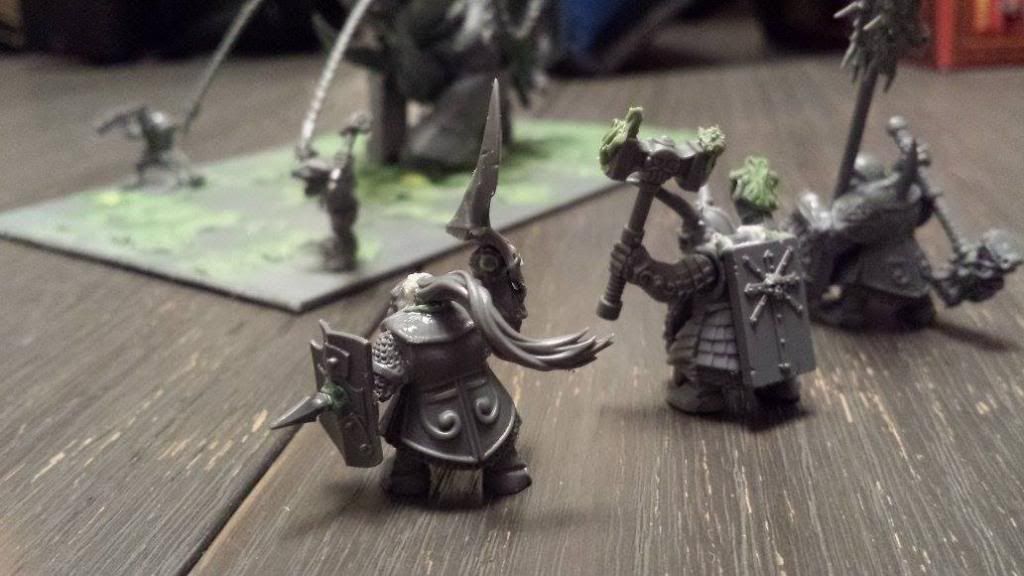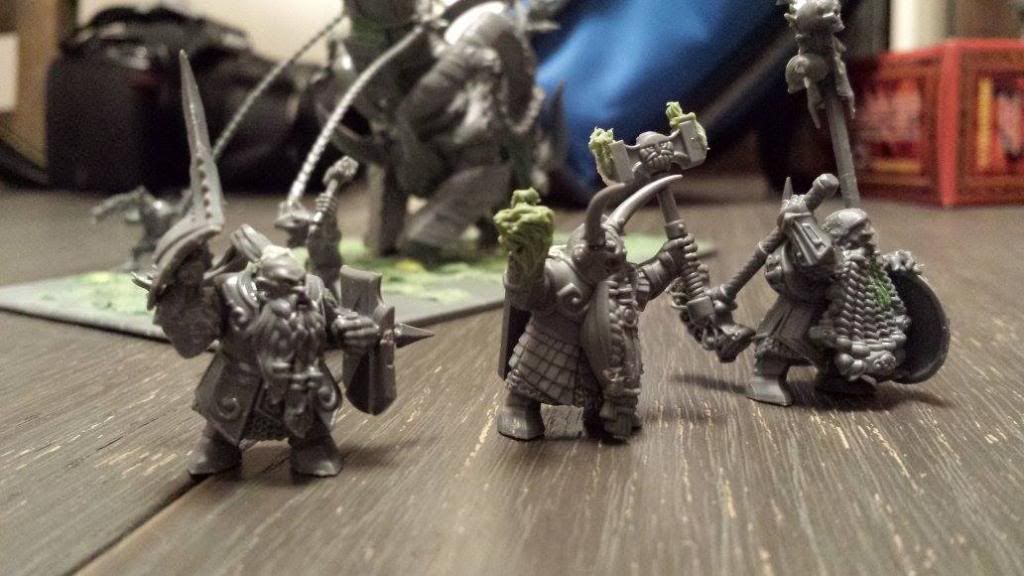 ---
Here are some pictures of the Hellcannon. I don`t think I`ll be adding much more, just some liquid GS here and there to smooth things out. I feel that adding more spikes/details will do more harm than good: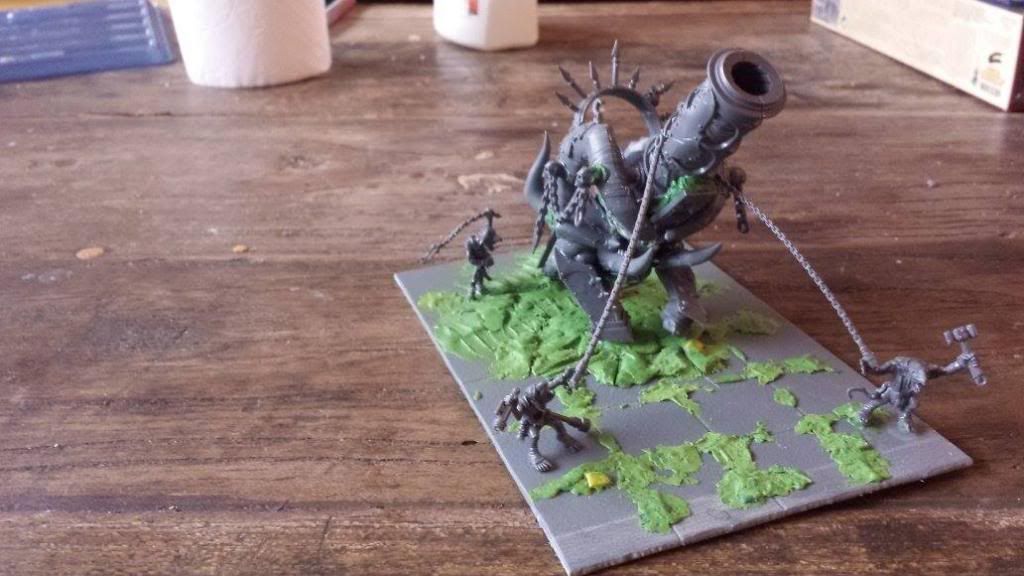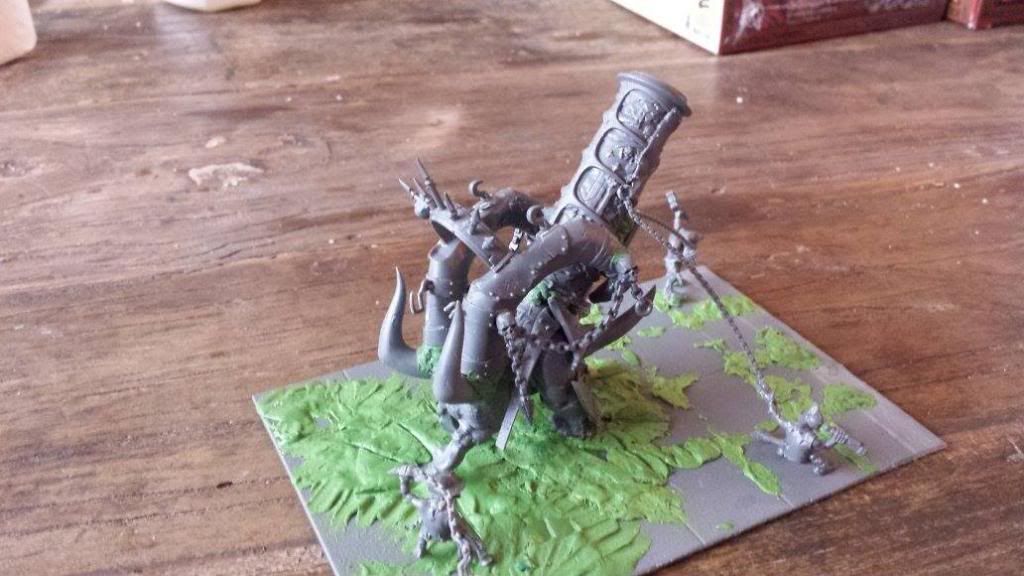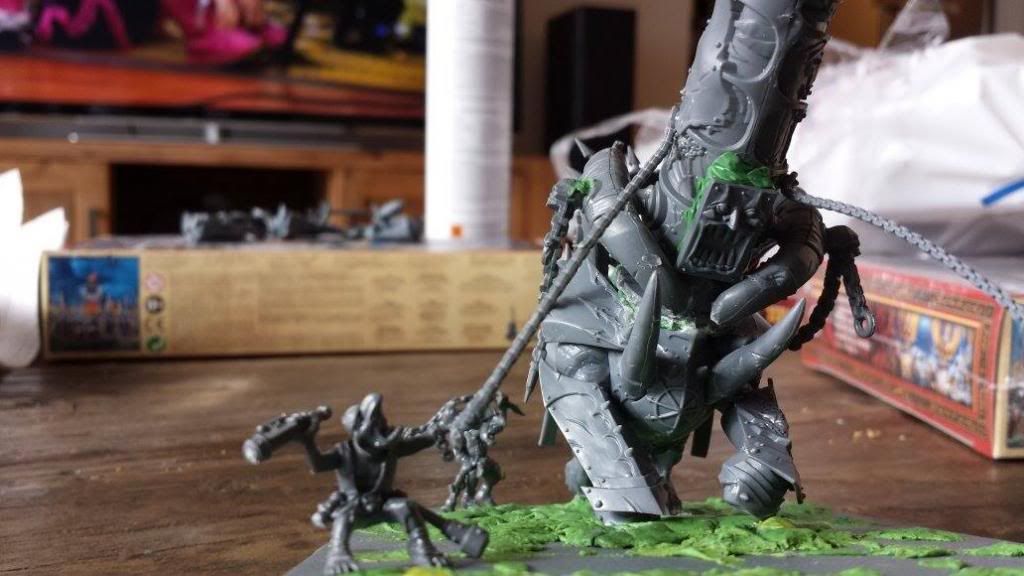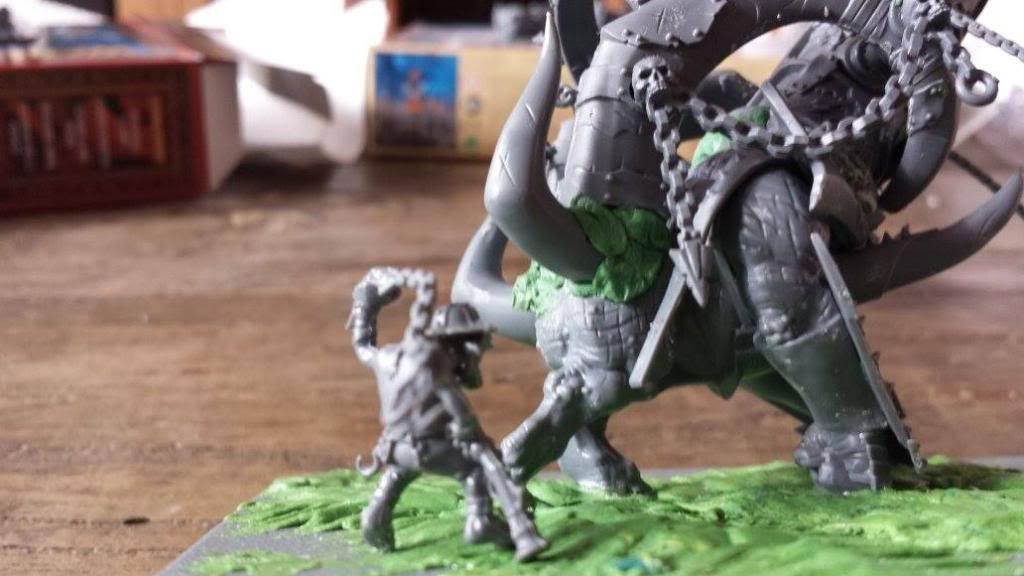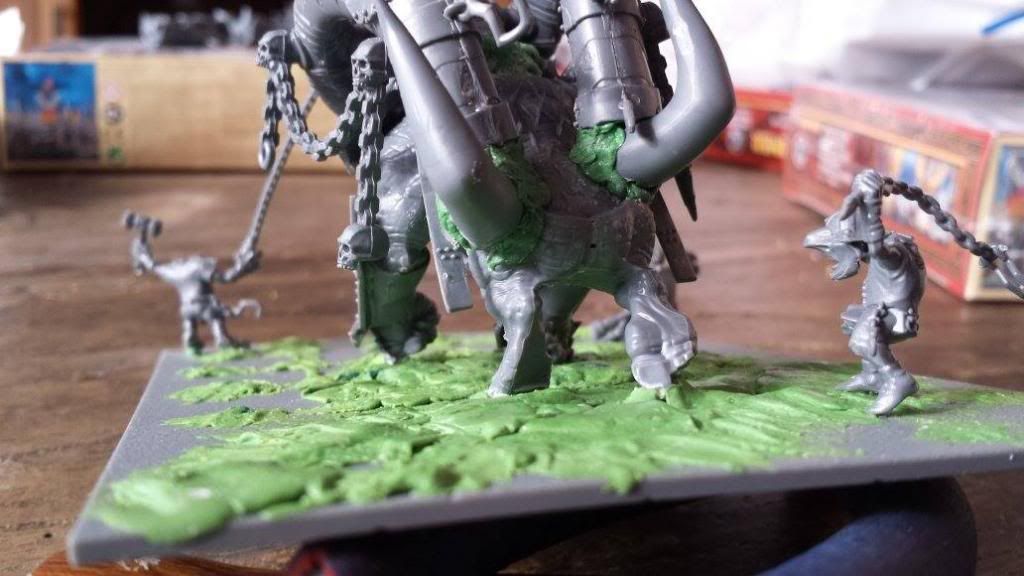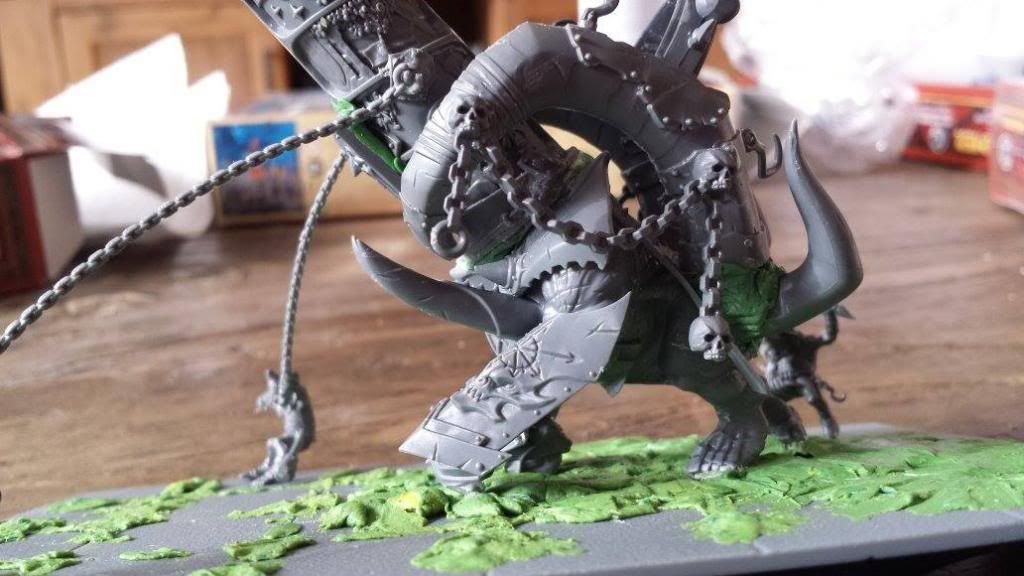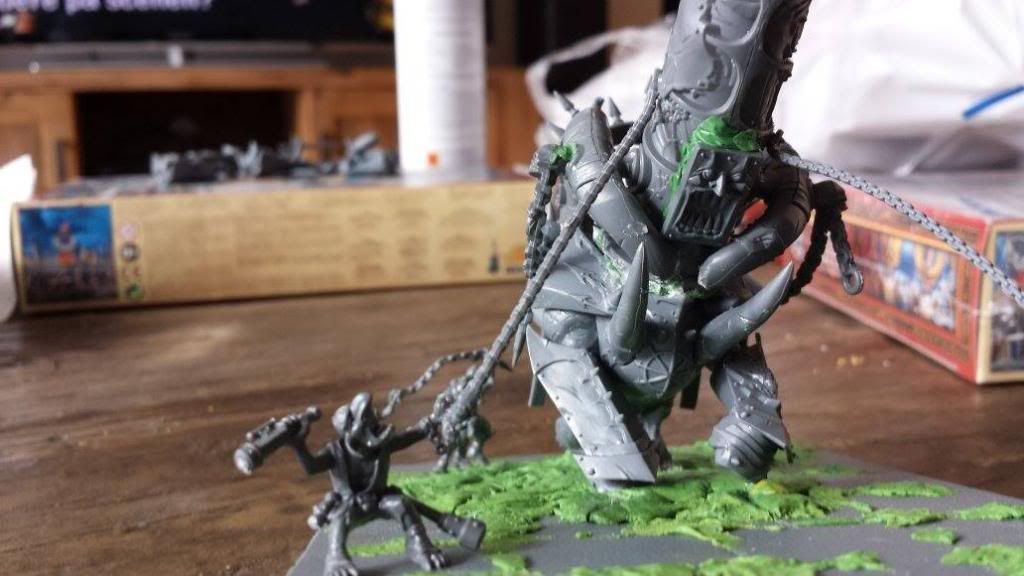 The conversion above features parts from the Ogre Ironblaster, Chaos Chariot and Chaos Space Marines Rhino